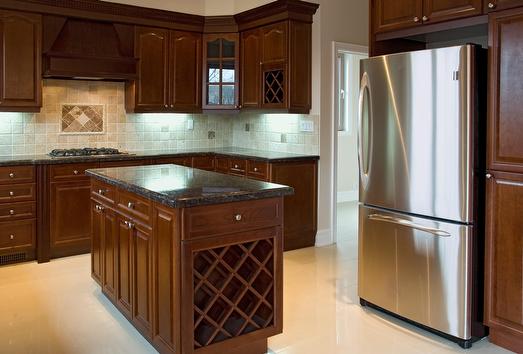 Top Five Points to Remember When Picking New Kitchen Cabinets
The kitchen is a common room for all members of the family. It gets lots of traffic in a single day, explaining why it can start to show signs of deterioration in just a few years.  Your kitchen deserves a makeover and this can entail a fresh layer of paint or brand new appliances. The kitchen is likely to brighten up if you buy new cabinets. According to expert kitchen designers, you should always reflect on the following five points prior to making a decision on either picking custom cabinets or pre-manufactured designer cabinets. They include:
1)       Price
Custom cabinets are usually pricier than pre-fabricated cabinets. However, you can buy slightly cheaper custom cupboards from a big box store and have them installed for a fee. If you decide to buy custom-made cabinets from a carpentry shop, however, you will most likely pay a hefty price for your cabinet based on the materials you opt for, your kitchen size and your neighbourhood. It may be easier to just choose designer cabinets because they come in a wide range and are customizable. 
2)        Removal of old cabinets and installation of new ones
Whether you purchase your new kitchen cabinets from cabinet carpenters or box stores, there will be nice services to enjoy from each. Many stores include removal and installation service in their fee. It means that the service provider will remove your old and worn-out cupboards, install your new ones and clean your kitchen after finishing their work.  If your service provider does not provide this service you will have to budget for it as well.
3)       Size of your kitchen
Does your kitchen have an odd shape? If so, it could be that no other cabinets would be more appropriate for your kitchen size and shape than made-to-measure styles.  On the other hand, you may have a basic kitchen design that can support both pre-fabricated cabinets and box-store ones. If that is the case you can choose either of the two as they are the cheaper alternatives.
4)       Value for your money
According to professional kitchen designers who make custom cabinets in the GTA (Greater Toronto Area), you can get more value for your money if you use a custom cabinet maker.  Not only does a custom designer give you an option to choose furniture that will suit the size, shape and design of your kitchen. They also possess quality craftsmanship that you can hardly find from the makers of pre-fabricated kitchen cupboards.
5)       Customer support
A custom cabinet maker provides quick customer service particularly when there is an issue with your order. In addition, their responsiveness when quick repair projects crop up usually doubles that of a huge manufacturer.  Furthermore, custom cabinet makers tend to outdo pre-fabricated cabinet manufacturers even when it comes to owning up to their own faults. They respond quickly and practically to the needs of their customers.
Final tip
Any remodelling project is a big undertaking for a homeowner like you. Therefore you need to create your budget carefully, being fully aware and honest about your needs, and then seek assistance from a renowned home professional in your local area.